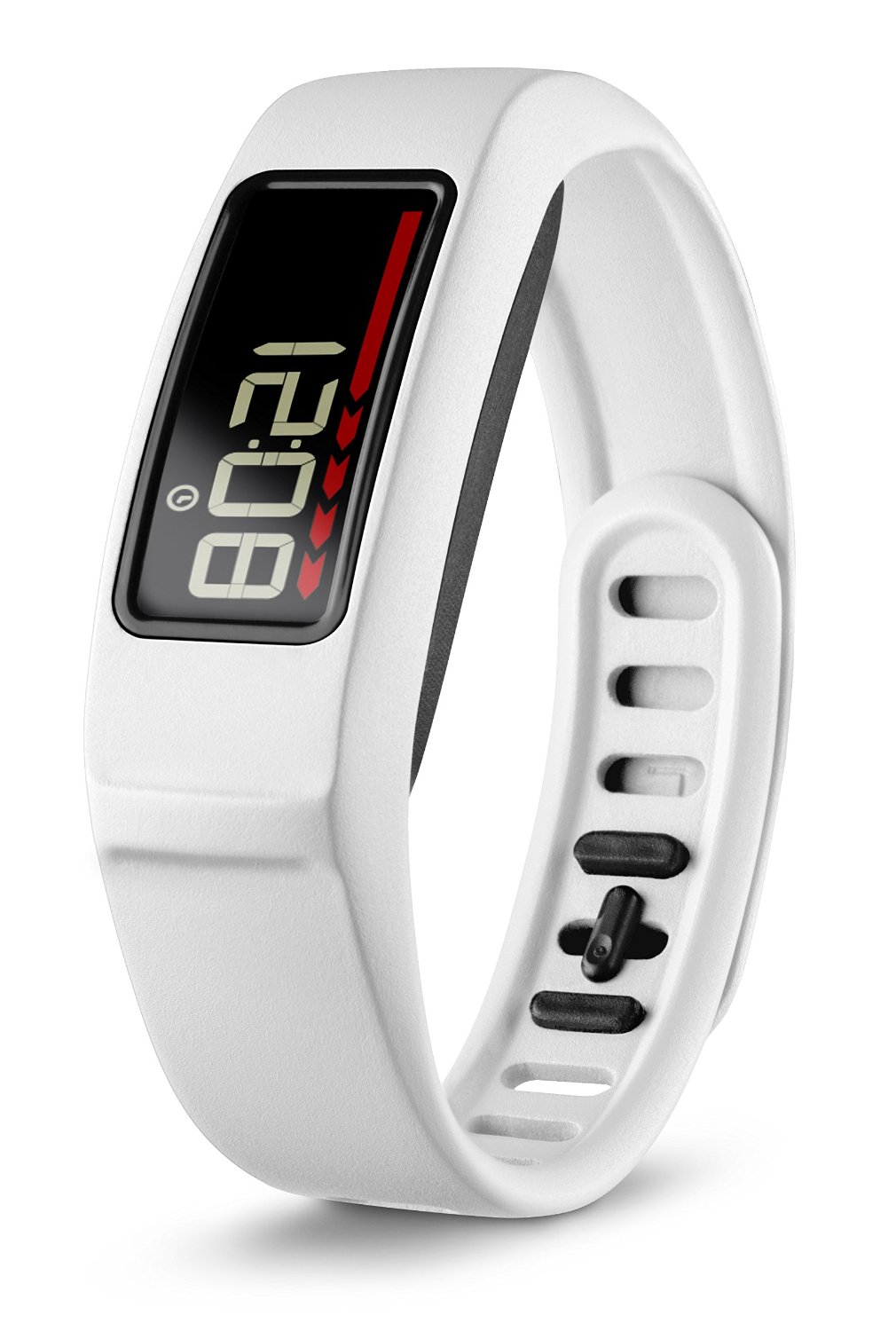 Garmin vívofit 2 Activity Tracker:

Move bar w/audible alert- Reminds you to stay active throughout the day by displaying a red move bar and sounding an alert after one hour of inactivity. Additional segments lightup for every 15 minutes of inactivity. Walk for a couple of minutes to reset.

BACKLIT DISPLAY – The display is always on so you won't miss a beat. Turn on the backlight to see your stats, even in the dark.

ACTIVITY TIMER – Record activities with or without a heart rate monitor.

1 + year battery life – vvofit 2 stays on for more than a year without having to change the battery, so you don't have to worry about recharging.
Auto Sync – vvofit 2 automatically syncs with paired mobile devices3 at strategic times throughout the day, such as when a goal is met or when several steps have been taken since the last sync.

vívofit 2 learns your current activity level, then assigns an attainable daily goal. As you meet your milestones, vívofit 2 will adjust
your goal for the next day, gradually nudging you toward a healthier lifestyle. At Garmin Connect, our free online fitness community, you can earn virtual badges and view your progress.
Review:  
"As a result of this little unit I'm moving more – that's a good thing. The steps are "in my face" every time I look at my wrist."
"The vívofit 2 provides an audible alert tone when Alert Tones are turned on. After one hour of inactivity, the move bar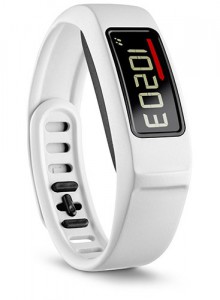 will appear on the watch and the device will beep, alerting you to move."
"Only had it on my wrist for a day at this point, but I'm impressed. It's very light, can hardly feel it on my wrist."