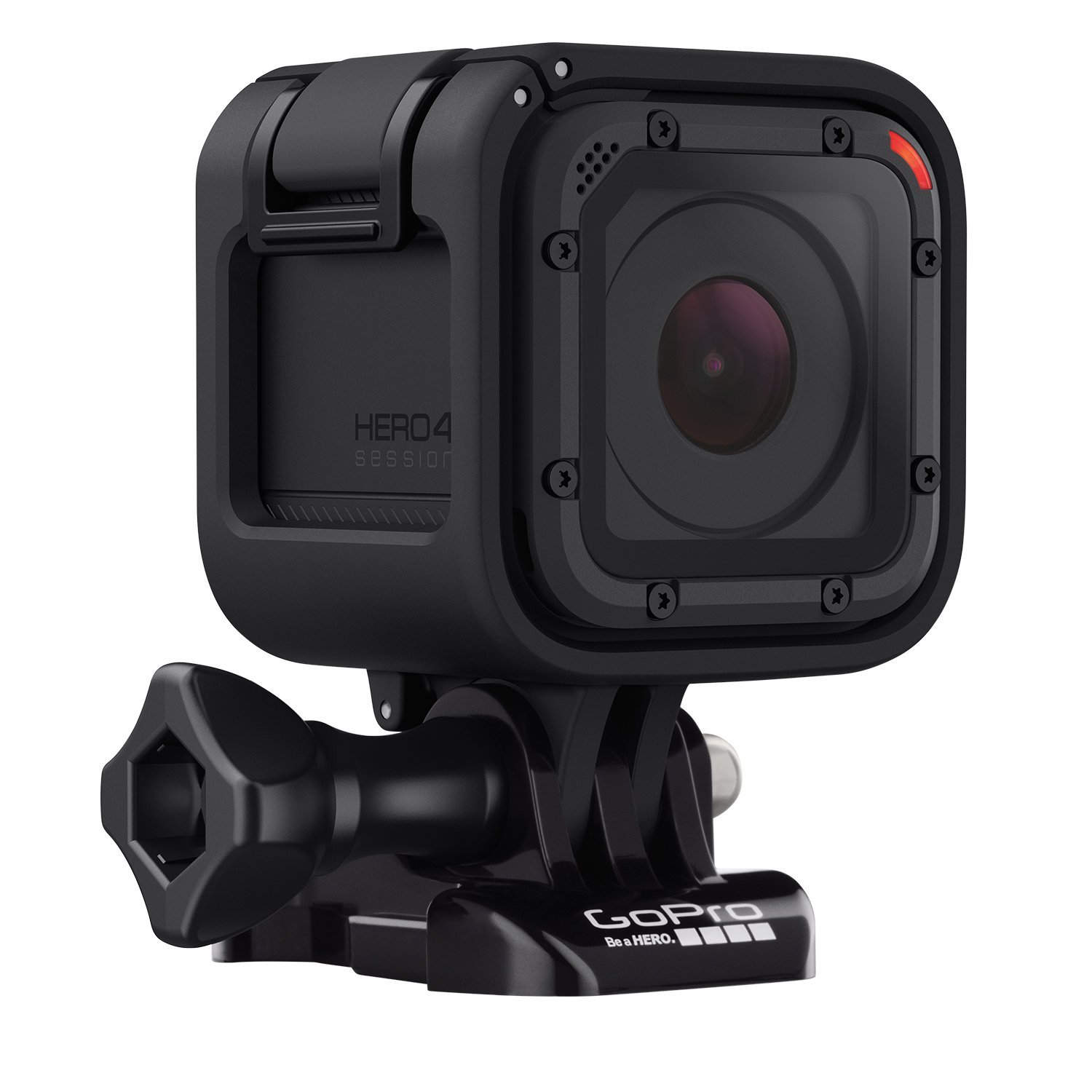 GoPro HERO 4 Session: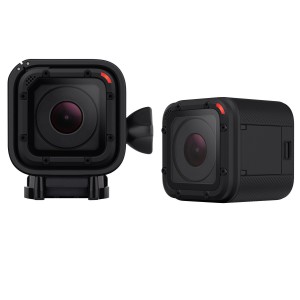 Smallest, lightest GoPro yet

Durable and waterproof to 33′ (10m), no housing needed

Easy one-button control, power up and capture videos or photos with a single press

Professional quality up to 1440p30, 1080p60 and 720p100 video

8MP photos with 10 fps Burst

HERO4 Session packs the power of GoPro into the smallest, lightest, most convenient camera yet. Its rugged, waterproof design eliminates the need for a separate housing, while a single button powers on the camera and starts recording automatically.

With 1080p60 video and 8MP photos, HERO4 Session delivers the professional image quality that has made GoPro famous.
Review:  "This camera is awesome. I've had every gopro that was out but this one was the best. It also has a reasonable price for the spec." 
"If you are deciding on which of the three Go Pro Hero 4's to purchase, it really depends on what you are using them for."
"I use this camera for mountain biking and other action sports.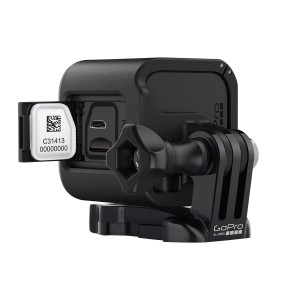 For years I have had my Gopro attached to my helmet, and despite its relatively small size and weight (5.2 oz), it does yank your helmet all over the place. This ruins the quality of the video and much more subjectively, it's very annoying. Finally the Gopro has been cut in half with the new Session"