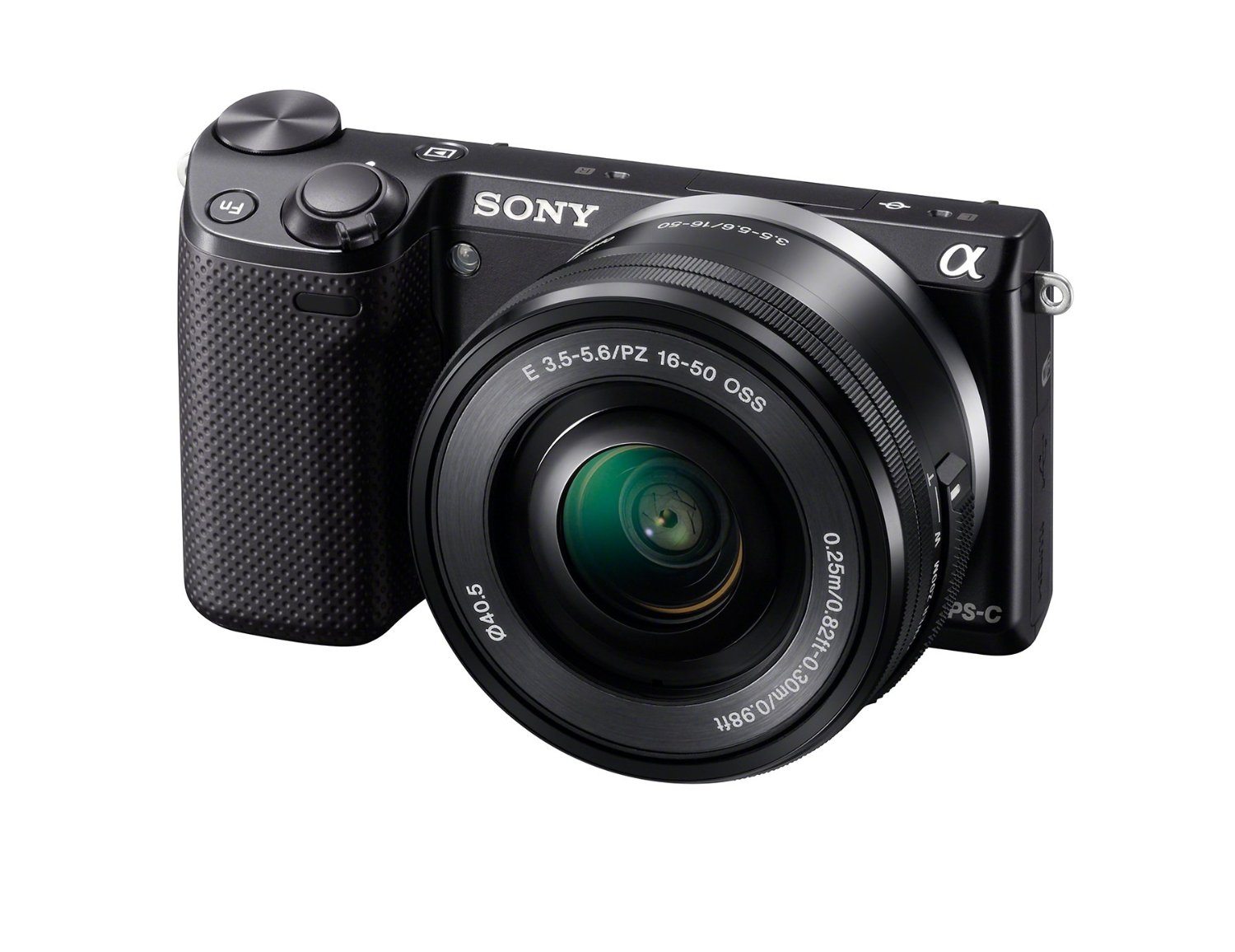 Sony NEX 5TL:
16 MP APS-C sensor with fast 10 fps shooting speed

Fast Hybrid phase-detection AF for DSLR-like focus

Shoot and share DSLR-quality photos online, straight from the camera.
With built-in Wi-Fi and NFC, creative composition and sharing possibilities are endless.
The 16.1MP APS-C sensor delivers breathtaking stills and focuses with incredible speed and DSLR-grade precision.
All this and more in a camera that's about half the size of a DSLR.
Reviews:  "I love my Sony camera! It has good picture quality and will definitely give you good shots!"
"This Sony camera is simply last year's NEX-5R with added NFC support for quick image transfer to a smartphone. And the price has come down."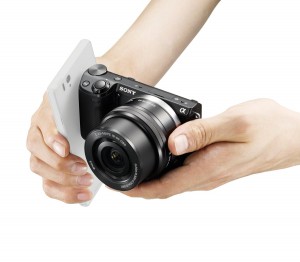 "Very fast camera, and takes great shots, you will want the 55-200 lens though, the 18-55 is great for close ups in the home but doesn't have much zoom for outside etc."