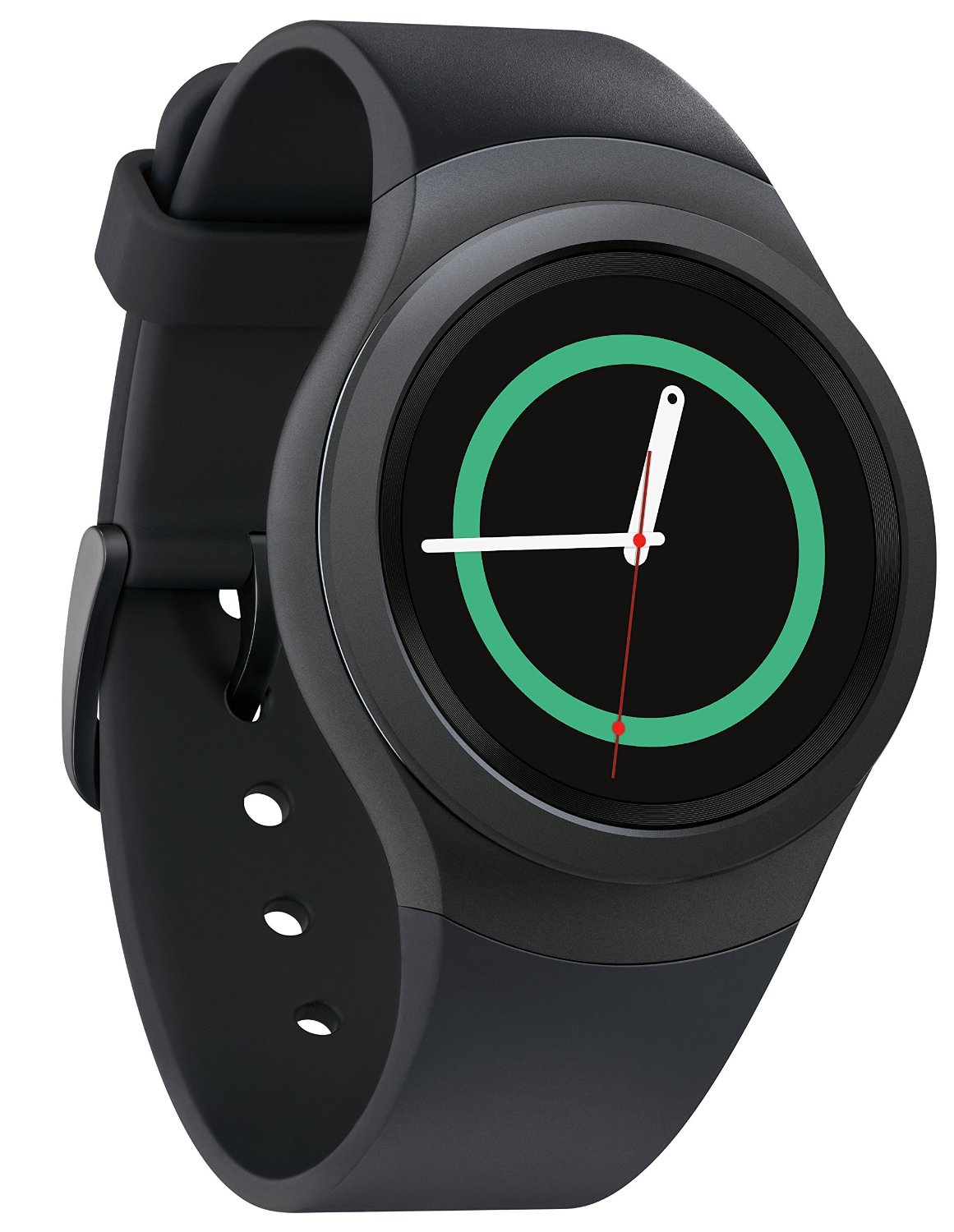 Samsung Gear S2 SM:  
With elegant curves and premium finishes, the Samsung Gear S2 will turn heads. The circular interface and rotating bezel give you effortless navigation, so you can quickly access the things that are most important to you.

This intuitive interface lets you easily access important notifications, texts, and updates from your phone with just a glance at your wrist.

The built-in S-Health app tracks your steps, your heart rate, and even gives you a nudge when it's time to get moving. And with built-in wireless charging, it's easy to keep the Gear S2 powered up.

Whether you're at home, work or anywhere in between, you can power up by simply setting your Gear S2 on the included wireless charging dock. Plus, with easily customizable watch faces, you can customize the Gear S2 to fit your unique style.

With powerful capabilities and sleek looks, the Gear S2 will help you get the most out of your day.
Reviews:  
"LOVE the quality of craftsmanship here, it feels every bit worth the price. It's beautiful and has plenty of great faces to pick from."
"The straps on this watch, even though they are rubber (silicone?) are very soft and feel good. No irritation. Much better in real life than in pictures btw. Pictures don't do the watch justice. The rotating Bezel is a great feature. The watch is very intuitive. The watch faces are also very nice – they feel "authentically digital"."
"First of all, the design and build quality of the device are simply amazing. The materials used, the size on wrist and the overall feel just click together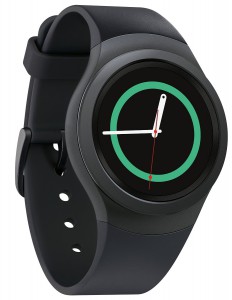 very well and make a great first impression. I was not wearing wrist watch for close to 10 years before making the purchase so it took some time getting used to the extra weight but after a while I got used to it."