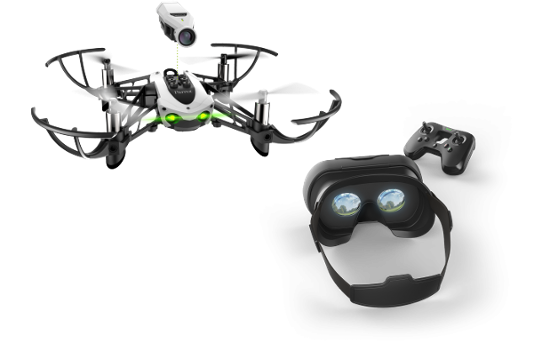 Discover a compact flying system in the Parrot Mambo. This quadracopter has outstanding stabilization and can handle flips and tricks, but it also has a small cannon and a grabber so that you can battle it out with other drones. Enjoy a first-person view from this Parrot Mambo with an appropriate camera.
Shoot HD video
For visually stunning footage.
Rechargeable 550 mAh battery
Provides extended air time.
Compatibility
Compatible with both iOS and Android tablets and smartphones.
Yes

300 feet

Maximum Flight Time (no payload)

10 minutes

No

Yes

0.14 pounds

No

No

120 degrees

0.02 pounds

No

No

Obstacle Avoidance Technology

No

Indoor and outdoor
"I would of gave it five stars however it is a bit pricey and the camera can pop off when doing stunts however with the remote is much better than with the phone alone."
"Love the way it flies, and the ease of control. It's fast, turns sharp, ascends & descends almost like a dragonfly, and is smooth in flight."