LG G4 Smart Phone: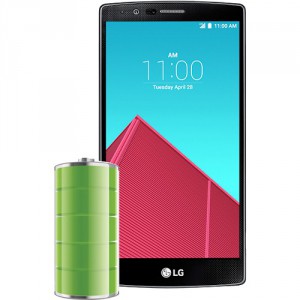 Qualcomm Snapdragon 808 processor: 1.8GHz processor and 3GB of RAM deliver outstanding overall performance for opening and running applications, flipping through menus, running home screens and more.
Android 5.1 Lollipop OS:  New colors and typography, new ways to control when and how you receive messages, and new security features, including Android Smart Lock, which secures your phone by pairing it with a trusted smartwatch or other device.
4G speed:  Provides fast Web connection for downloading apps, streaming content and staying connected with social media.
5.5″ FHD IPS touch screen:  High-definition touch screen displays texts, e-mails, games, videos and more with clear detail.
16.0MP rear-facing camera:  Capture special moments to share with friends and family. Also includes a front-facing camera.
32GB internal memory:  Provides plenty of space to store photos, videos, contacts and more.
Use your smartphone as a mobile hotspot:  Share your 4G data connection with other compatible wireless devices.
Review:  "In my experience so far, I love this phone. I am coming from an s6 Edge that I just couldn't bring myself to keep. I had poor battery life, and the lack of good screen protectors for the s6 edge was unbearable for me. The only thing I miss is the fingerprint scanner."
"Overall, the G4 has probably the best cellular display I have seen. The features are brilliant – although Verizon blocks some of the best ones. The facts that this phone has expandable storage and interchangeable battery are killer, especially considering that LG is providing a memory card, extra battery, and cradle for the next couple of weeks."
Recommended Dealer:
Lg – Lg G4 4g With 32gb Memory Cell Phone – Black Titanium (verizon Wireless)