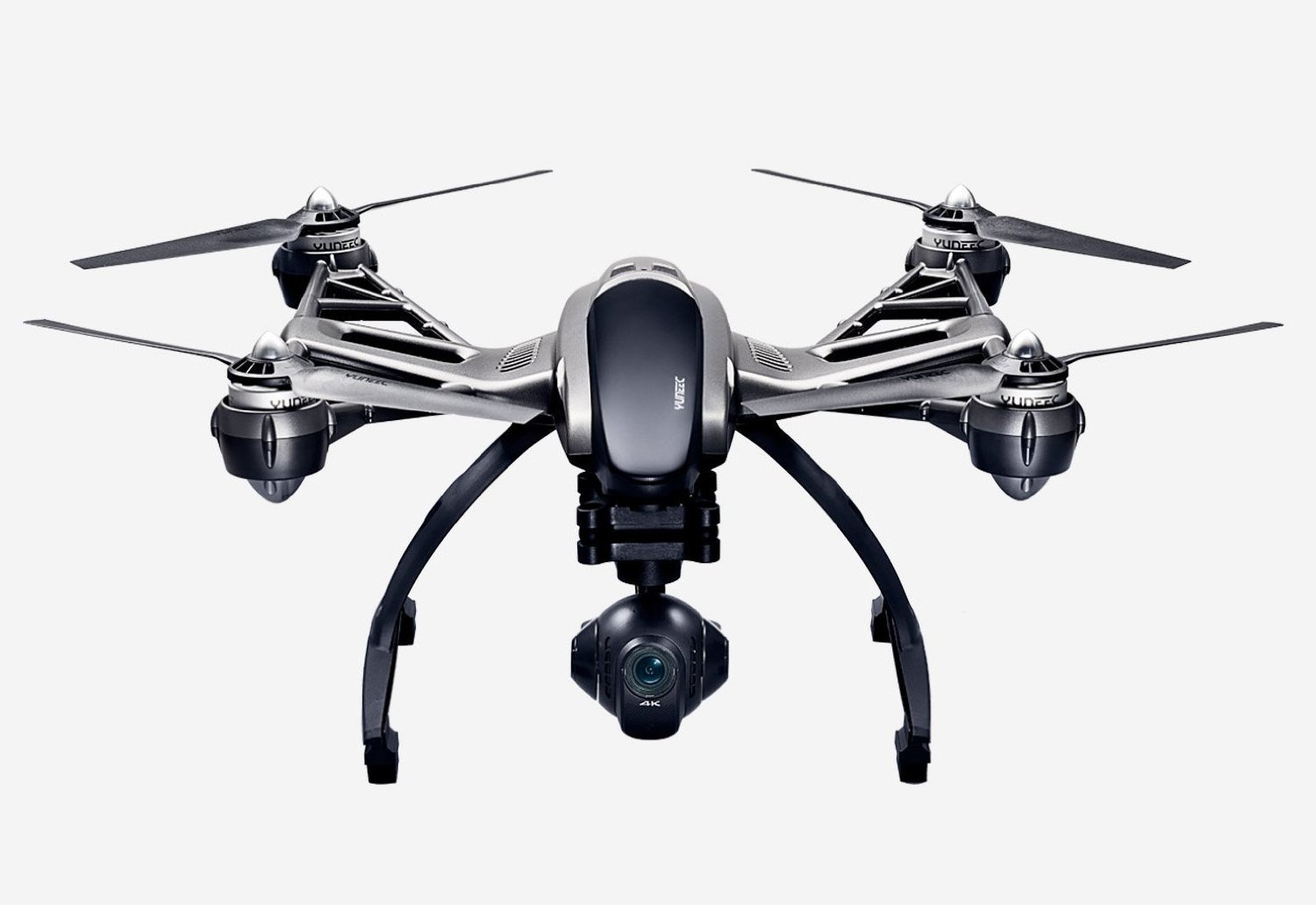 Yuneec Electric Aviation Typhoon Q500 4K Quadcopter with Improved CGO3 4K Ultra-HD 1080P 120FPS Slow Motion HD Video with enhanced zero distortion lens, 12.4MP Camera, 3-Axis Gimbal and Android Powered 5.5″ Touch Screen Display Ground Station.
Includes 2 total Flight Batteries; 2 Complete Sets of Rotors, 8 total propellers. The Typhoon Q500 4K is a complete aerial and ground imaging system (AGIS).
The Typhoon 4K system includes the metallic gray 4K aircraft, the 4K Ultra-HD camera, a CGO3 3 axis precision gimbal, the ST10+ personal ground station, 2 Batteries, a charger, ProAction SteadyGrip and a 8GB microSD card. In addition, there are a number of accessories including a sun shade, car charger, USB adapter/charger and an extra set of 4 rotors.
The ST10+ personal ground station is a 10-channel 2.4GHz RC transmitter that supports a 5.8GHz video downlink that delivers streaming video to the built-in screen of the transmitter.
While the Typhoon 4K offers a superior flying experience, it is the quality of the video and still images that sets it apart. The CGO3 4K combines the 12.4 megapixel, 4K Ultra-HD, 1080p/120FPS slow motion camera and the 3-axis brushless gimbal into a single unit that captures smooth, cinematic aerial video and still images in vivid detail.
Reviews:  "This drone is amazing so easy to fly absolutely flawless and the pictures you capture and video is awesome so vivid in color. so many features with the new Q500 4K Battery life is a good 20 to 25 mins and the distance i got was 1,900 ft which i no longer saw it after 800 so whats the purpose of flying if you cant see it."
"I purchased the q500 40, but from my local shop rather than Amazon. This is my second quad, the 350 QX3 being my first. The q500 flies slower, but is a much more stable platform. While it flies up to 15mph with GPS enabled, if you turn gps off it speeds up dramatically. Do a YouTube search, some have gotten it up to 35+ mph. I am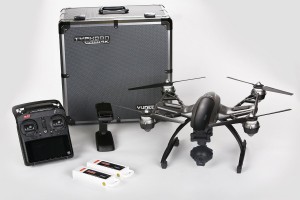 too cautious to fly with GPS though. This is not a small unit, so remember that before purchasing. In comparison to the Phantom 3, it flies smoother and quieter than the Phantom. But the Phantom has much better fpv range. And the camera on the Phantom 3 professional is a tad better, but not by much. However, the customer service by Yuneec is far superior to that of DJI. That ultimately made me choose the q500. I usually keep my quads in sight range so going out more than a mile or so is not something that matters to me. Overall I'm pleased with my purchase, and I forgot to mention that having two batteries come with it is a blessing. That alone is a win. The quads with their limited flight time need to all have two batteries standard issue. And the charger comes with a cigarette lighter adapter so you can charge on the car with no more money out of pocket. Little stuff like that adds up so it's something to consider."