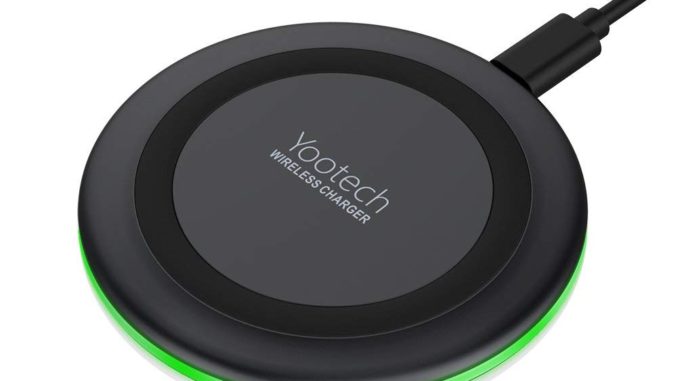 Yootech Wireless Charger
Qi Certified:
Qi certified by the Wireless Power Consortium, safe for charging. Compatible with all Qi-certified devices.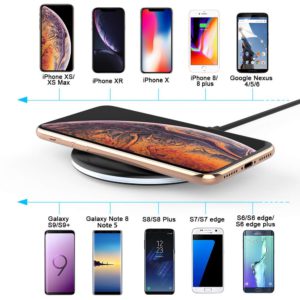 Ultra Slim
Light in weight, suitable for both home and office, and easy to take it with you when go out or traveling.
Sleep Friendly
The led light will turn off and keep the whole charging process sleep-friendly once recognize your phone is charging.
Reviews:
"If you want to fast charge your compatible iPhone or Samsung phone, this charger will do the trick"
"An adapter is NOT supplied with the Yootech charger. To support fast charging rates listed, you'll need a QC 2.0/3.0 power adapter rated at 15W or higher."
"Exclusive Multifunctional Intelligent Protect Technology provides temperature control, surge protection, short-circuit prevention."
"Yootech wireless charger works with Rubber/Plastic/TPU Cases etc.;MUST be within 4mm thin."