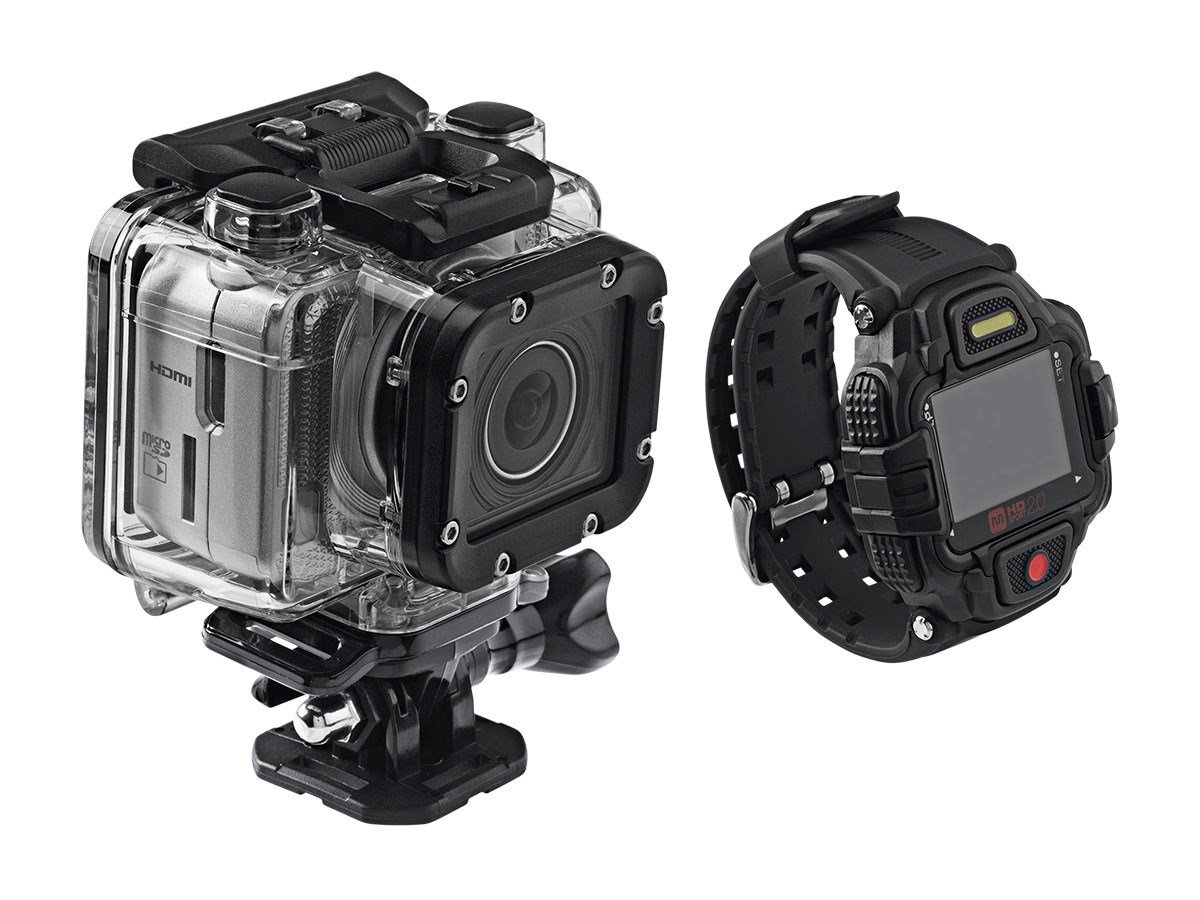 Monprice MHD Sport 2.0 Wifi Action Camera: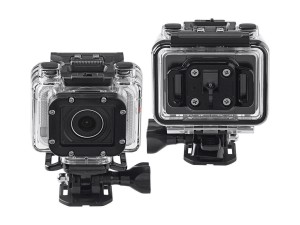 OLED Display allows user to view the camera menus in bright or dim light versus other action cameras that only have an LCD display.

Live View RF Wrist Remote (if included) can be paired with up to 6-MHD Sport 2.0 Wi-Fi cameras so you can capture different angles at the same time with all from the wrist remote when ready and doubles as a watch with stopwatch, timer, and alarm functions.

Includes a number of mounting accessories such as a waterproof case, adhesive mounts, tripod mount, board mount with tether, dry silica packs, and wall charger without having to purchase separately.

Built in Wi-Fi acts as a hot spot to communicate with a smartphone or tablet to review & delete footage without removing the MicroSD card, or to stop/start recording or to change recording resolution from 1080p @ 60fps to 720p @ 120fps.

16MP camera with burst mode to capture 7 images per second and supports time lapse recording. 
Review:  "Small, lightweight, quality construction."
"Waterproof housing works wonderfully. The housing back can be switched out with a vented version for use outside of the water, but still keeping the camera safe."
"RF Wrist Remote works well, easy to use. You can use it to line up shots, and remotely control the camera's picture and video taking."
"Plenty of mounting hardware to fit most needs out of the box. Can be comfortably worn on the head with the included strap."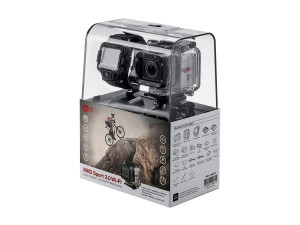 External mic port is a nice addition, as is using the mini HDMI to connect the camera to your TV.
Can be charged using the included wall charger, a PC, or even a portable power bank.
A decent number of features and settings for it's price point.